It's just me again this week talking about my mental health and advocacy work, but I promise, we'll be back to interviews next week.  (Probably.) (You know how it goes.) (#MomLife).
I talked about my gradual tapering off of Zoloft.  I am down from 150 mg to 75 mg and easing myself into 50 mg. I was a bit cavalier this week and took 50 mg two days in a row before my body was ready for the leap and oh boy, did I suffer.
I felt like this:
But Nathan says I was actually more like this: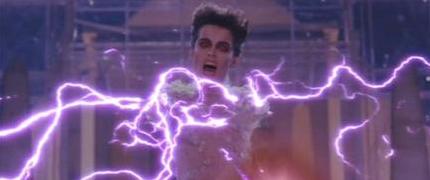 I feel better now. Whew.
But I jeopardized my mental health today by trying a sensory deprivation tank.  I was in the dark, floating in about six inches of water that was loaded with Epsom Salts for an hour. I thought it would be tranquil and energizing. It was quite the opposite. By the time the lights went back on, I felt like the photo above.
But hey, it was an adventure.
I just finished reading  The Four Agreements by Don Miguel Ruiz and loved it. I've already started The Four Agreements Companion Book because I can't get enough. I highly recommend both books to anyone looking to improve their mental wellbeing. I wish I had learned this stuff before I had PPD!